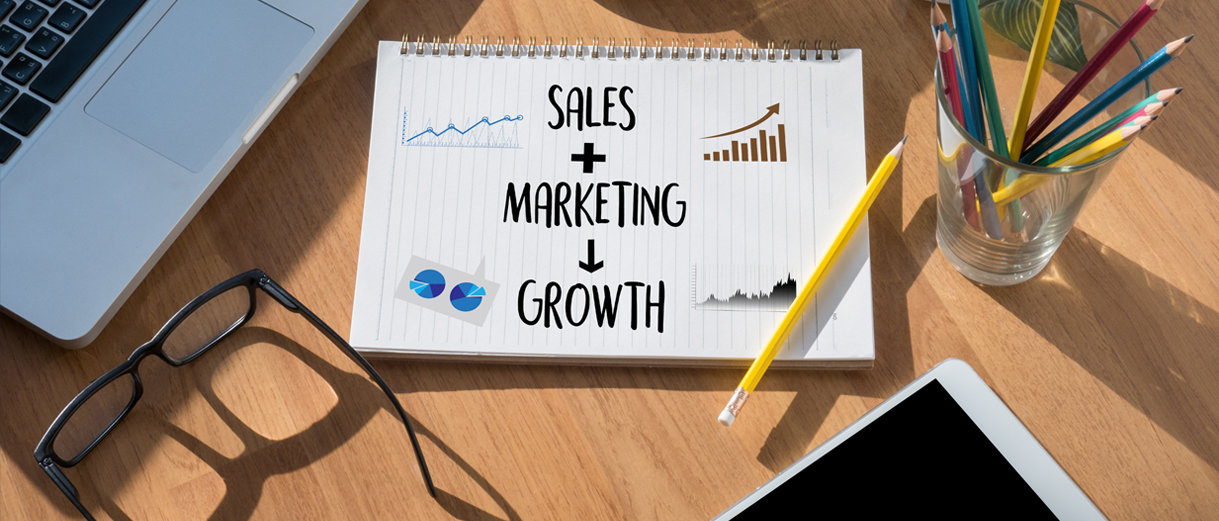 The first HUG Haifa was a complete success where we learned from Stephen Fuery, principal Implementation Specialist at HubSpot and Ofir Marx, Marketing Manager at BERMAD fascinating topics that will take our Marketing and sales project to the next level.

The first part of this extraordinary event started with Stephen defining Sales & Marketing alignment (SMarketing) as the practice of bringing a company's sales and marketing departments together to achieve better communication, greater efficiency and as a result increased profitability. This is one of the premises of most of the companies that have both departments interacting with each other on a daily basis.


But, why is aligning Marketing and Sales difficult?
Here we have some facts that can help us with these answers:
87% Of the terms sales & marketing use to describe each other are negative
20% - The amount of revenue increase companies with strong sales & marketing are able to achieve.
If you hear…

I don't know if the sales team is working my leads
I don't know the ROI of my marketing campaigns
I'm getting too many leads and can't prioritize them
I don't know what to do with these Marketing leads.


This indicates that your sales and marketing teams are not aligned. The following tips will help you to solve this:
Service Level Agreement (SLA)
This is a commitment between Marketing & Sales to deliver on specific goals. How do you create an SLA? Glad you asked 😊.
Use Historical data to understand your goals, putting into consideration the common goals between the two teams.
Ask yourself these questions as a roadmap to creating an SLA that serves both the marketing and sales teams:
How many MQL's is Marketing creating?

Are Sales working MQL's?

At what rate are MQL's converting to Customers?

What % of deals are attributed to Marketing?
Decide on future SLA's and build reports to measure them, presenting SMART (Specific, Measurable, Actionable, Relevant, Timely) goals.
Let's compare:
Goal 1: I want more website visitors, leads and sales.
But this is too general, what about?
Goal 2: I need 20,000 visitors, 500 leads, 12 customers within 12 months in order to achieve our revenue goal of $600,000 from Inbound.
Goal 2 is a SMART goal. It will give you a complete picture of what you want to achieve.
Agree on Fit
This is a measurement of how well you could serve a lead if they were to become a customer.
Segmentation:
Let's divide segmentation into two parts:
Lifecycle stage: a way of categorizing where any given contact or company is within your marketing and sales flywheel.

Lead Scoring: Lead scoring is a methodology used by sales and marketing to determine the worthiness of leads or potential customers by attaching values to them based on performance.
These steps are just the beginning of any successful and satisfying alignment between Sales and Marketing as was explained impeccably by Stephen.
It's astonishing how many things we can learn from two experts aiming to achieve your marketing and sales goals. Ofir Marx took over the second part of the event where he talked about how to communicate with end users and get feedback and its importance.
One of the most important topics that he mentioned is how the rules of engagement have changed. The following Marketing activities will help you to understand your end user:
Publishing professional blogs, case studies, and white papers

Sending out nurturing emails to leads

Posting on social media

Using marketing automation to convert a lead to SQL
But wait, why talk to end users?
Ofir explained that it is paramount to get the real market perspective from the end users and not from someone in the middle. This allows you to understand the real need for solutions, giving you, the businessperson an opportunity to evaluate the real potential in any specific market or territory. You need to always add value to your end customer.
Ofir went further to demonstrate how BERMAD shows an increase in awareness and quantity of leads from places where they don't have representation. They give specific solutions to clients to the extent of flying over to different countries to understand all the technical requirements that were involved. These efforts eventually translated into actual sales. This is definitely how you should know your end customers!
From the HUG Haifa to you, these were the recommendations on how to take your marketing efforts to the next level:
Increase involvement in LinkedIn discussion groups

Target campaigns in specific locations

Blog in other languages

Introduce Account Based Marketing activities.
Truly, HUG Haifa speakers gave a great amount of knowledge and tips that you can implement to ensure satisfactory relations with our end customers and give a boost to your Marketing efforts as well as align your Sales and Marketing teams for the overall success of your clients. This was the first of a series of HUG events that are going to take place in Israel.
This HUG was brought to you by OZ Global B2B and Cacao Media Marketing Agencies, HubSpot Partners and experts in B2B marketing.