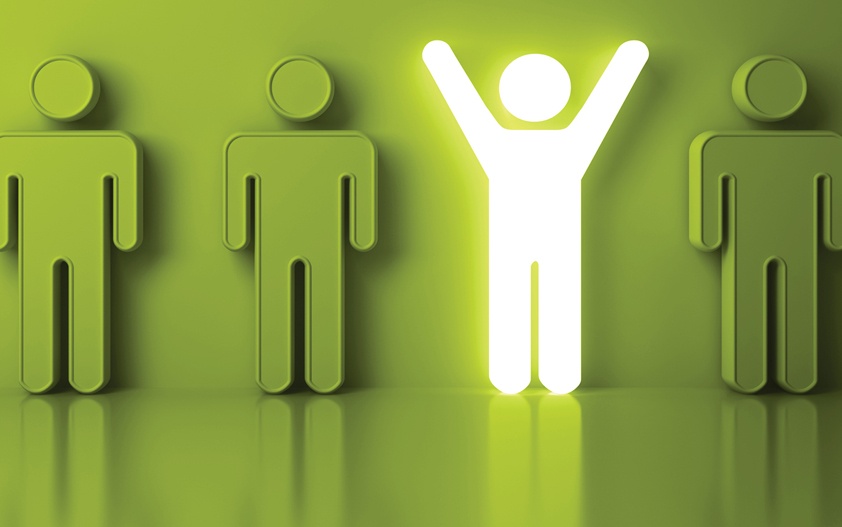 "Your brand is a perception or emotion, maintained by somebody other than you, that describes the total experience of having a relationship with you."

McNally and Speak, Marketers
We usually associate the term branding with companies, but today, we'd like to turn the focus onto you and your personal brand.
Because in today's digital world, every individual has a personal brand and a digital footprint – whether you want one or not; and your personal brand has a huge impact on your personal and professional success!
What is personal branding?
Personal branding is the image or perception that people have of you. If we take this into a more professional context, then it's about marketing yourself you as a brand, and less about it marketing what you do.
Building a memorable personal brand
First, start thinking of yourself as a brand. This means organizing your thoughts and digging deep to define who you are, your prioritized values, your passions, and your ideal traits. Also ask your family and friends how they perceive you.
Then use this to create an authentic and personal brand vision that reflects how you want to be perceived by others and how you want to live your personal and professional life (and how they interact of course).
Once you decide how you ultimately want to be perceived, then you can start getting strategic about your personal brand. Because at the end of the day, a strong and compelling personal brand can yield significant ROI – whether you're working for an organization or leading one.
Connect with people and nurture relationships
It's all about knowing how to connect the dots. Most opportunities arise out of first connections so remember that first impressions really do count. You can sit back and wait for connections to happen or you can proactively make them happen for you and start to identify opportunity at every turn.
In today's digital age, most of us make the mistake of focusing on social media to connect and engage with other people. While it is super important, nothing can replace face-to-face interactions and these are essential to fostering personal and professional opportunities.
In addition to everyday interactions and events, look for business and professional events in your area. Find the ones that best fit your professional space and use them to connect with others in your field and learn what they are doing in their professional lives.
Local events are still some of the best places to meet people and build connections and relationships that lead to opportunities.
Create, manage and audit your online assets
In today's digital world, it's important to take control of your online assets and make sure that you decide what your online presence says about you. This means first doing an analysis by checking your online profiles, including searching for your name on Google and setting up alerts for your name on a regular basis. We recommend a proactive approach instead of a reactive one.
Before we speak about social media, which is a world unto itself, let's take a moment to discuss the importance of having a professional website as it's still one of the best ways to rank your name in search engines. It can be a simple site that includes your resume, background, and links to your social media platforms. There are multiple platforms that can be used to create a website but make sure to choose something that is easy to maintain and update when necessary.
And now to social media. With so many available social networks, building and managing your social presence can be overwhelming. From a business perspective, LinkedIn is a good place to start as it's the largest social network aimed at professionals. If you're looking to improve your business profile or your job standing, looking for new customers or just looking to network with professionals in similar fields, then LinkedIn is a great place to be.
Here are some quick tips for using LinkedIn to mold your professional brand identity:
LinkedIn profile – Make sure your profile clearly reflects who you are, who you are and who you serve. Remember, it's about who's reading your profile and what you can do for them and not about you.



Profile picture. Use a professional profile picture! We cannot stress this enough. Even if you're great at taking selfies, they just aren't enough for your LinkedIn profile. Invest in a good professional photo that clearly reflects who you are and what you do. For example, if you work in a highly-professional market, then make sure you are dressed the part.


Title. Make sure your title is descriptive and includes enough detail to immediately reflect what you do and your added value.


Description. Add your contact details at the beginning of the description. That way it will make it much easier for whoever is interested to contact you. Also make sure your description is relevant to your current position, interesting, and to-the-point, and break it up into paragraphs so that it is easier to read.


Rich media. Add rich media such as videos where relevant and don't forget to update the description of each video so it's immediately clear what each video is about.


Experience. Edit your past experience so that it is interesting and relevant to what you do today. For example, if you worked as a call center representative in university 15 years ago and you're now a Chief Marketing Officer (CMO), you don't need to add it to your past experience – it isn't relevant and may even weaken your profile


Adding & engaging with connections




There is no magic bullet in LinkedIn so take hierarchy into account where possible. Take the time to build up your profile and at first, send connection requests to people you know. Once you've exhausted those contacts and have enough connections and recommendations, then you can start reaching out to potential contacts who can help you build your professional brand. Don't be aggressive and don't send connection requests in bulk.


Send a message to people you have just connected with. This message should be in context to the person's field or position.


Endorse and recommend others where possible. This will help others and also help you grow your LinkedIn presence.



Make sure to keep your LinkedIn (and other social media) profiles updated.
Take control of your digital footprint
To summarize, in today's marketplace, your personal brand is as important as your company's brand in every aspect of your personal and professional life.
We all have a personal brand and digital footprint – whether we like it or not – so we need to take control of it and start molding it so that it's a clear reflection of who we are and what we offer.
We'd like to take the opportunity to wish our Jewish customers a happy, healthy and prosperous new year!
Follow us for more posts on marketing, strategy, branding and everything in between.